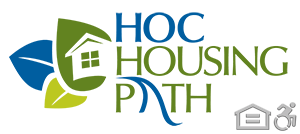 Create Your Profile!
The creation of your profile is very important. No application can be submitted until registration is complete.

Please complete all required fields thoroughly and accurately. Save your profile information. You will need it to update your profile information in the future.

After you create an profile, you will receive an e-mail asking you to verify your profile. You must verify your profile to receive notification of housing opportunities.

Disclaimer: HOC Housing Path provides housing to qualified families and individuals. Please note HOC Housing Path does not provide emergency housing. The following link may be of assistance to you and your family: Montgomery County Coalition for the Homeless: https://mcch.net/


I am a case worker assisting an applicant that does not have an email address.
Login Information
8 Characters Long
One Uppercase Letter
One Lowercase Letter
One Number